MINUTEMAN PRESS - POST OAK | MUSEUM & MEDICAL DISTRICT
When it comes to business communications services, we can do it all. With a complete range of products and services at your disposal, we can help you get your message out to customers, employees and vendors alike. Using the latest printing and document management technology, we handle your projects from start to finish. Our energetic and experienced staff is dedicated to delivering what you need, when you need it. Below is a sampling of the products and services we provide. To learn more about what we can do for you, contact one of our representatives today.
Specialty Products & Services
Let us be your print partner for your special projects.
---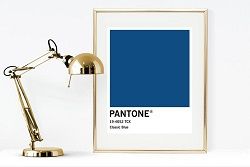 Trend
The Pantone Color of the Year 2020 is Classic Blue.
19-4052 Classic Blue
A familiar, calming shade of azure. The cobalt blue hue is also said to be associated with communication, introspection and clarity..
This deep blue is classic, elegant and timeless. The sensation that this color gives the viewer is a bit of a surprise since it's a color we are used to having around us. According to The Pantone Institute, that exactly was the main idea.

---
Products
Services