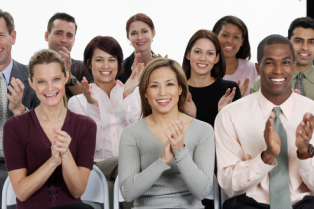 JUST IN!
The Minuteman Staff is top notch with professionalism all the way around! Thanks for your excellent quality of work, streamlined communication, going above and beyond with delivering proofs promptly and our final printed delivery! We look forward to working with you again and thank you for your amazing help!
We owe you and the Minute Man team our gratitude, you have again been a real SUPER HERO, and saved the day! Kudos!
We use you guys because we think you're the best.
I just wanted to let you know how well received the prescription pads were. The comment was, "Wow! These are really nice!"
Thanks again for accommodating that special order for us!
Thanks for everything! You're the best!
Sorry for the short notice on this. Thanks for always coming through! You're awesome!!!
I just received the cards and they look great!
Thank you for taking care of us so fast and I look forward to doing business with you in the future.
You absolutely amaze me. THANK YOU, THANK YOU, THANK YOU!!!
AWESOME – thank you so much for the tweeks!
You guys are the absolute best!!!
You're Awesome! Thanks!
Have I told you recently that you are the best?
You are our go-to printer in Houston. You guys always do great work, and we appreciate it.
Thanks so very much for your quick response to our submittal last week. It's great to know that we have such a fantastic resource at our fingertips in Houston when working from Chicago!
U make my life easier. I cant thank you enuf for that!
Everyone LOVES the invitation. I sent a huge email out telling everyone about MMPO and talented YOU! Thanks so much.
Looks perfect! Please go ahead with the order as is, including the red numbers. Thanks again for following up with me; I don't know what I'd do without you!
Thank you Marji! You are wonderful and you bring peace to a pretty hectic world, so thank you for that!
"Diamonds are formed under pressure and you sure do shine."
Just wanted all of you to know that we are very impressed with the end product! You got it out on schedule, as promised and it looks fantastic! You guys are all very friendly and great to work with. We are happy to refer any business or anyone who needs quality printing.
Perfect!!! This has far exceeded my expectations. Thank you.
WOO HOO! to Marji and the MMPO team for getting those binders completed! Binders are all delivered already! Y'all are the best! Thank you! I am one grateful and happy customer.
Jeanne- we are thrilled to be working with you. It is a night and day difference from when we were with (name withheld). If you ever need a recommendation, you can count on us.
Thanks... You always work magic!!!
PERFECTO!!!!! EXQUISITE!!!!!
You are smarter than the average bear! Works perfectly! Thanks!
Love, love, love the invitation!
It is the cutest invitation. I am thrilled to have this for the last event of my presidential year!
We just wanted to thank you for all of the help you've given us... You were absolutely great to work with AND you were great to ME. I know I can tend to panic and rush but you always knew how to reassure me and calm me while figuring out ways to help me! We will definitely be back to work with you!!
Thanks for all your help on the Post-it's. Everybody loves them!
Good catch! U rock mi amiga.
MMPO printed the bags, program and postcards. Jeanne was a life saver never rude always patient. Jeanne made me feel like I was her only client! We will use Minuteman Press again and I will always ask for Jeanne!
You always come through!!
I just wanted to let you know that the trifolds were delivered and look fabulous! Another perfect job, as usual!
"Thank you over and over! They are wonderful! You are the best "
" It probably is not typical for a client to send photos of the fruit of your labor but I could not resist. Your hard work in helping us get the sign project completed resulted in a wonderful family experience ... Really was great fun, thanks to you!"
"The cards are so wonderful. Over the top! Thank you for the deliveries and the hard work. "
" We appreciate the "quick," return on the envelopes They look great!"
I saw the invitation yesterday, it is beautiful. Another terrific job!
We have been getting phone calls and e-mails all day from everyone raving about how fabulous the invitation is.
Want to let you know that you did a fabulous job with the newsletter!
The cards are just beautiful. Thank you and everyone at Minuteman for an excellent and artistic job.
M'dear, you've done your usual magic, and the issue looks great. Thank you.
I appreciate your great attitude, you are always so upbeat and positive – even in face of all my changes! Thank you very much for all your help.
The cups and koozies turned out perfect! Loved them!
Lisa just dropped off the awards certificates. VERY HAPPY! They look beautiful! Thanks for the extra-care service and personal delivery. I so appreciate your work. Thank you!
This invitation is delightful, easy on the eye. PERFECT .....
"Thaaaaaannkkkk yewwwww from the bottom of my heart!!!!"
As Billy Crystal would say you were marvelous, marvelous. Thank you sooooo much.
I love it. You always have the best solutions.
It was a real lesson for me in working with people that know what they're doing; clearly MMPO falls into that category!
MMPO is unique in every way. It is an old fashioned family run business that 'looks after' its customers. Yet, combined with this is a modern approach to printing and a most inquisitive approach to solving problems.
I know you are moving heaven and earth to make this happen. Thank you SO much!!
You are so easy to work with and I felt so comfortable leaving these in your hands. You worked so hard and the outcome is so rewarding! You are great at what you do...
Last week, you turned a total disaster into a beautiful invitation… thank you for not giving up on the struggle and for the fine working relationship we have had through the years.
---
These UNSOLICITED comments were received
by Minuteman Press - Post Oak | Museum & Medical Dist. from happy campers.